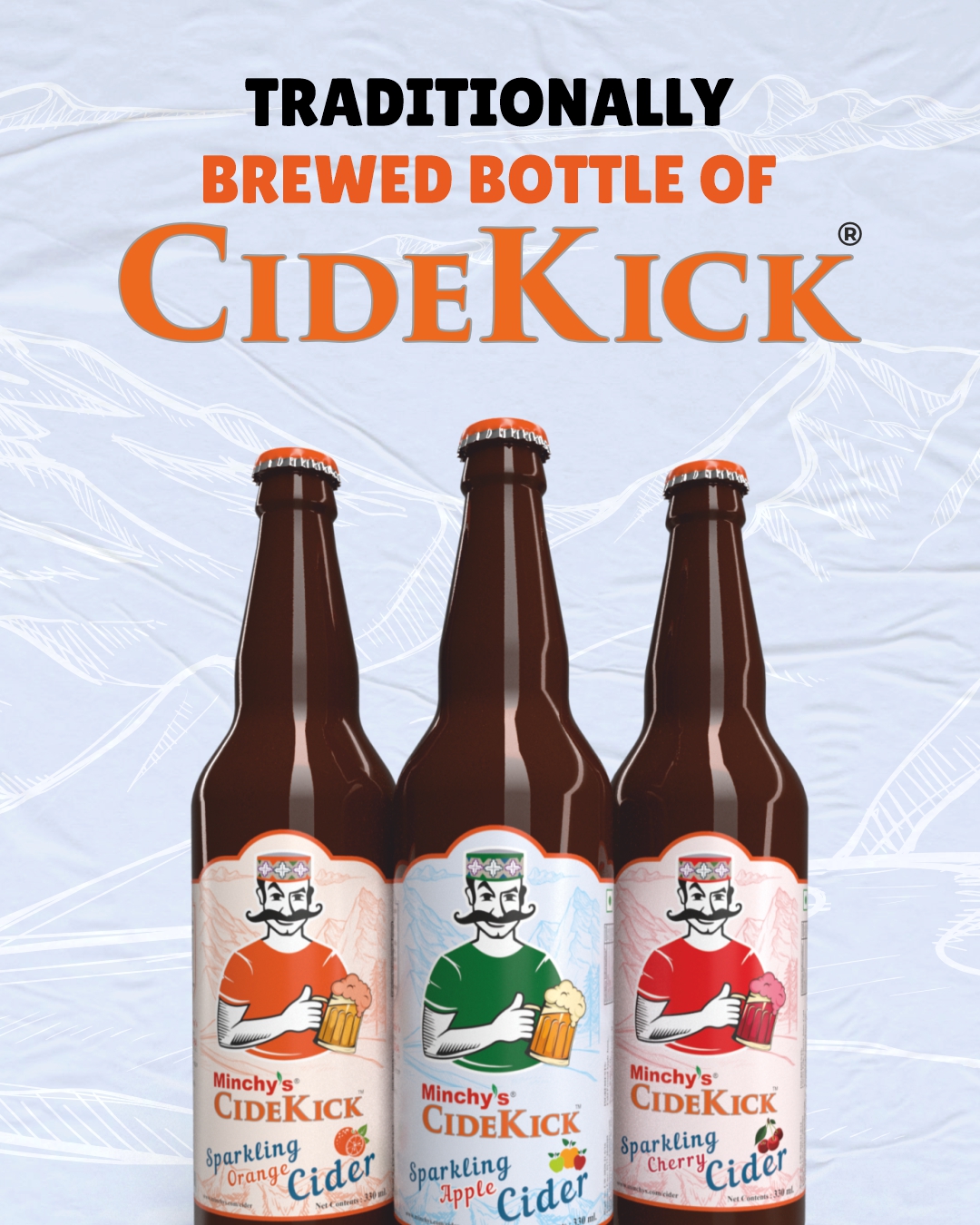 The most sumptuous fruits from the higher reaches of the Himalayas are brought to you in this lightly carbonated traditionally brewed bottle of Cidekick (Apple, Orange & Cherry Ciders). Have joy and make merry. Take a sip, feel the magic and join hands to be in the company of your CideKick.
DISCOVER YOUR NEW FAVORITE
Ananya Verma
8. October, 2023.
Apple Cider is a burst of fresh apples, an absolute delight to the taste buds.
Amit Sharma
5. August, 2023.
Cherry Cider is just amazing! It's like a cherry explosion in every sip, and it's become my go-to drink for a chill evening.
Neha Singh
25. July, 2023.
Crisp, refreshing, and the perfect blend of sweet and tart—it's my cider choice for any occasion.
Rajesh Gupta
8. May, 2023.
I recently tried CideKick's Cherry Cider, and I must say, it's a delightful surprise!
Rahul Kapoor
7. January, 2023.
Refreshing and invigorating, a must-have for any apple lover.